Change Process of Apple Logo and Practice and Survey of an Alternative Logo Design for Apple
Keywords:
Logo, Design, Survey, Brand, Perception
Abstract
The aim of this study is to analyze the designs of brands in different sectors. Accordingly, the process of changing the logo of the Apple brand in the electrical and electronics industry has been examined, a new logo design has been made, the perceptions of consumers have been measured, and thus it was aimed to determine the factors in the design and to make more accurate designs. As a method, firstly, literature surveys were conducted and document analyses were carried out. Primary and secondary data were collected and evaluated and factual and perceptual analyses were made using the benchmarking method. In line with the information and findings obtained, a new logo design application was made for the Apple brand and consumer perception was measured using the survey method. Findings; the findings of the change processes and design concepts of the Apple logo, which was first designed in 1976, have been found to have an effect on the logo. In addition, only 29.8% of consumers preferred the logo design, which we have done considering the brand's design concept and current design trends. As a result; In all these processes of change of the Apple logo design, the fact that its symbol is not changed and the simplicity is at the forefront made the consumer more permanent in his mind. This type of logo designs are not changed symbolically and to not change the elements such as font, geometric shape and color according to the new products and current trends will also prevent the breaking of consumer perception.
References
Ambrose, G., Harris, P. (2013). Grafik Tasarımda Renk. İstanbul: Literatür Yayınevi.
Bozdemir, B. (2014) "Renk" lerin Dünyası. St Clements University Türkiye Yayınları Birinci Basım.
Burns, W. (26.03.2018). Rob Janoff and The Fascinating True Story Behind His Original Apple Logo Design. Forbes. www.forbes.com/sites/willburns/2018/03/26/rob-janoff-and-the-fascinating-true-story-behind-his-original-apple-logo-design/#19c17e8c41ae (15.04.2020)
Isaacson, W. (2011). Steve Jobs. İstanbul: Bkz Yayıncılık.
Kruszelnicki,K.S. (26.08.2014). Alan Turing and the Apple. ABC. http://www.abc.net.au/science/articles/2014/08/26/4074056.htm (15.04.2020)
Pazarlamasyon. (11.12.2013). Apple Logosunun Gizemi-1.https://pazarlamasyon.com/ne-hikmettir-bu-elma-1/. (15.04.2020)
Sarıhan, H. (2007). Renk ve İletişim. http://hakansarihanepi2.blogspot.com/2007/02/renk-ve-iletiim.html (15.04.2020)
Yamankaradeniz, K. (2007). Marka Olma Sanatı. İstanbul: Hayat Yayıncılık.
Young, J.S., Simon, W.L. (2010). Dev Bir Marka Yaratıcısının İnanılmaz Hikâyesi Steve Jobs. (Çev. S. Yeniçeri), İstanbul: Yakamoz Yayınları.
Yüksel, E. A. (03.03.2015). Medya Akademi. Samsung Kore Dilinde Ne Anlama Geliyor? https://www.medyaakademi.org/2015/03/03/samsung-ne-anlama-geliyor-biliyor-musunuz/ (20.04.2019)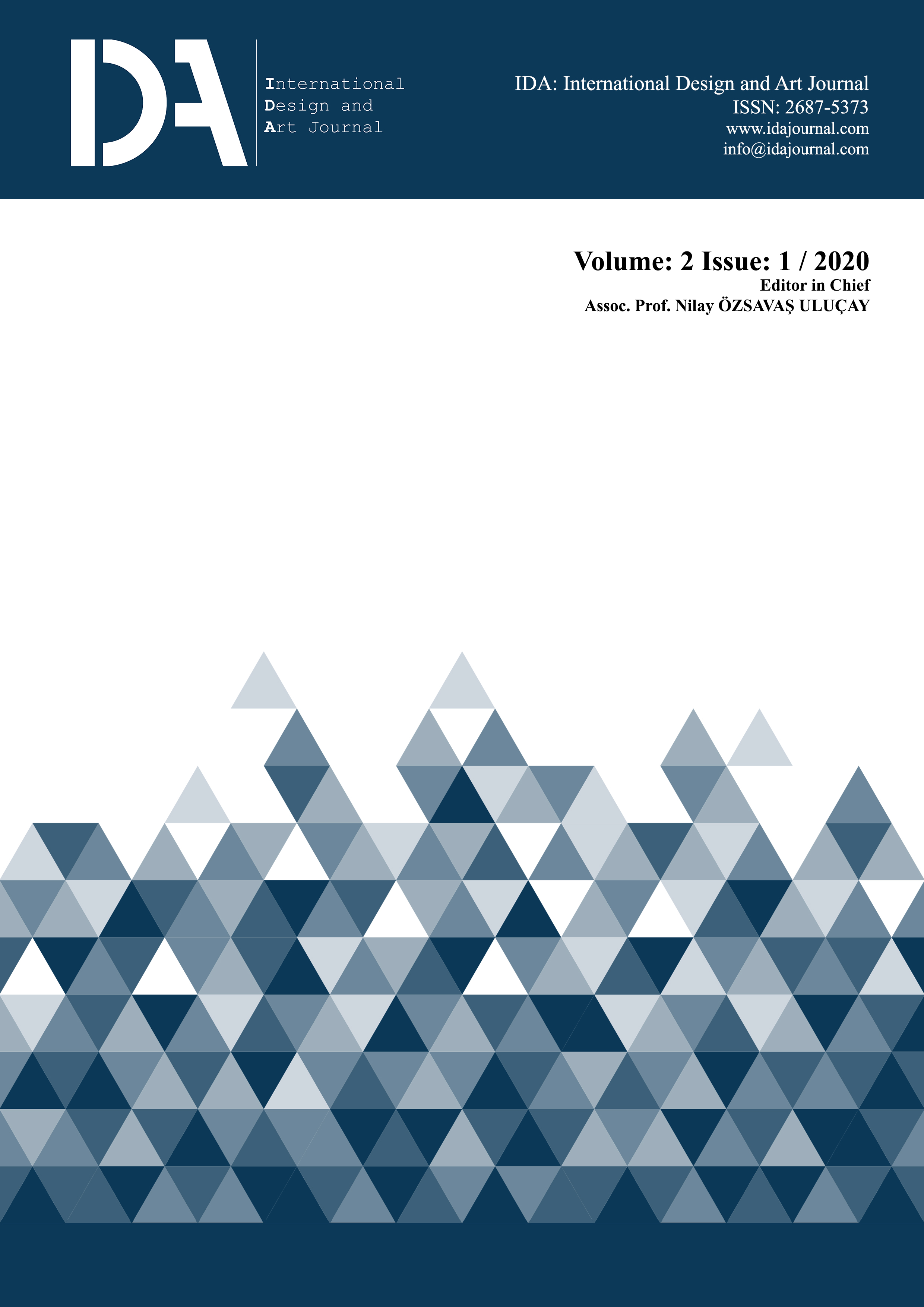 Downloads
License
IDA: International Design and Art Journal is an open-access academic journal. All publishing rights of the accepted articles are deemed to assign to IDA: International Design and Art Journal. Articles can not be published and copied anywhere, and can not be used without reference.
IDA: International Design and Art Journal is licensed under a Creative Commons Attribution-NonCommercial-ShareAlike 4.0 International License.